About ASC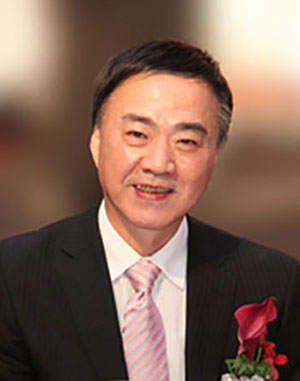 Mr. Chen, Shih-Lu
Founder
Mr. Chen, Shih-Lu was born in Tainan. In his earlier days, he was influenced by a friend, whom he had helped to overcome financial hardship during university, to give up on electrical engineering major and transfer to chemical engineering instead. In 1981, Mr. Chen established Allied Supreme Corporation (ASC), in which he aimed to make it a business that would last for more than a century.

Mr. Chen passed away 34 years after establishing ASC as the Chairperson and the General Manager. During his tenure, Mr. Chen led his employees fairly, generously, and conscientiously. He was sage in appointing the right people for the right positions, fully mandating them to do their jobs, thus cultivating an outstanding management team for ASC. During the key period where global industry was developing, Mr. Chen utilized his global network and resources with a keen eye. At opportune moments, he made meticulous plans to use new raw material and new production technology, leading ASC to play a role in the localization of supplying equipment, materials and system for biochemical, pharmaceutical, panel and semiconductor industries. At that time, ASC supplied to the Taiwan and Mainland China industries and had also gradually ventured into overseas markets such as the US, Japan, and Korea. In 2000, the Company established the semiconductor business unit, supplying production equipment for high purity chemicals, and storage and transportation equipment for the semiconductor chemical providers industry chain in Taiwan, which otherwise would have relied on the Japanese suppliers. ASC thus, provided the industry an option for total local supply service. The new business unit gave ASC a bedrock to expand its operation substantially. Under the sage leadership of Mr. Chen, ASC was set to become an indispensable player in the global fluoropolymer industry. Capable of using new fluoropolymer raw material consistently and attaining the advantage of production autonomy, ASC is able to supply the latest fluoropolymer application products and full-fledged services to its global customers.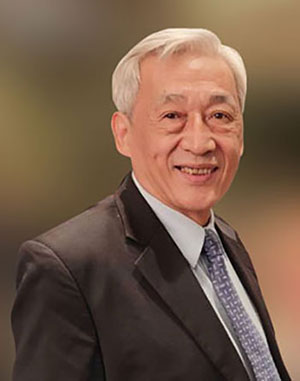 Hsieh, Sheng-Kuo
Founder
Mr. Hsieh, Sheng-Kuo was born in Kaohsiung city. After graduating from university, he became a teacher. In 1981, he shared Mr. Chen Shih-Lu's interest and founded Allied Supreme Special Coating Co. Ltd. focused on technological research and development. ASC has also shouldered the role of representing Taiwan in investing in Mainland China to this day.

Mr. Hsieh has worked in ASC for 31 years. He retired as the Vice President , but is now a Board Member of ASC. Mr. Hsieh is in charge of product R&D, technical guidance and know-how inheritance. From its early days of Teflon coating, commission spray coating and product fabrication, to offering a diverse range of fluoropolymer resin products, ASC has been offering customized services to customers and enhancing its technology in innovative production processes. Mr. Hsieh has played a crucial and indispensable role in driving the material application technology and integrative equipment engineering and manufacturing for a diverse range of products, thus offering a one-stop shop within Taiwan. The technological and manufacturing aspect can then be used in biochemical, pharmaceutical, panel and semiconductor industries. Mr. Hsieh's endeavor in innovation, researching the characteristics of fluoropolymer resin products, applying for patents and developing new manufacturing methods has earned ASC much adulation from customers in terms of product quality and technology. ASC products have thus, built a good reputation in both domestic and international markets.
After years of development, Allied Supreme corp. has established a series of offices and manufacture centers in Taiwan and Mainland China, providing quality products and services for customers around the world.
About AFTC
Profound competitiveness
Allied Supreme corp. inherits over 40 years of dedicated work in the industry, and absorbs advanced management experience and corporate culture from Taiwan, presenting quality products and advances steadily into the future.
Business Policy
Safety. Innovation. Quality. Service.
Technology
Technology is the first productive force, the cornerstone of an industry. Allied Supreme Corp. has been strengthening its technological competitiveness, innovating its products and taking lead within the industry ever since its foundation.
Professional Talents
Allied Supreme Corp. gives priority to talent cultivation and staff training to upgrade the knowledge structure of senior management and leading technicians, which is meant to boost the comprehensive development of the enterprise.
Stable Quality
Over 30 years of strict quality control, brand management and resource integration, Allied Supreme Corp. establishes itself and image of quality products, and takes lead in the industry.
Social Responsibility
Allied Supreme Corp
Talents are the fundamental resource. Allied Supreme Corp. sees talents as the drive force of core of enterprise development. With corporate culture cohesion, unity, and create a collective full of enthusiasm and passion for innovation. Intention to retain core talent, so that enterprise maintain core competitiveness and powerful brand.
Trust:
Trust an individual employee and he or she will do something good for the company.
Teamwork:
The company's organizational structure effectively plays a small team of rapid decision-making, brainstorming and cooperation.
Help each other:
ASC's fair principles, as well as focus on long-term co-operation of the basic beliefs, constitute the basis for the overall corporate remuneration strategy. Our success is based on knowledge, ability and skills, and our feedback is proportional to the contribution of our colleagues.
Long-term Strategy:
Investment decisions are made based on long-term basis, rather than short-term profits.
Allied Supreme Corp. respects staff's individual development and encourages them to share their ideas to explore their potential and upgrade their self-value. Based on staff's backgrounds such as education, hobbies and values, we provide staff with career development counseling to guide and help them make career development plans. In the meantime, we organize such activities as contests and sightseeing to enrich staff's life and enhance their welfare.
Talent construction is going to be the major wealth of enterprise. Building an excellent talent team is the key to improving the technical level and product quality of enterprises. Only with a team of elites from different fields may sustain a constant, healthy and rapid development.